We know it's almost St. Patrick's day, but we are feeling like having a vegetarian fiesta today! These tasty tacos use extra firm tofu instead of chicken or beef, and the achiote oil and grill bring out the best in all of the flavors of the veggies. Add in a margarita and you've got yourself a party that is not only fun, but healthy and delicious as well!
Grilled Tofu and Peppers Tacos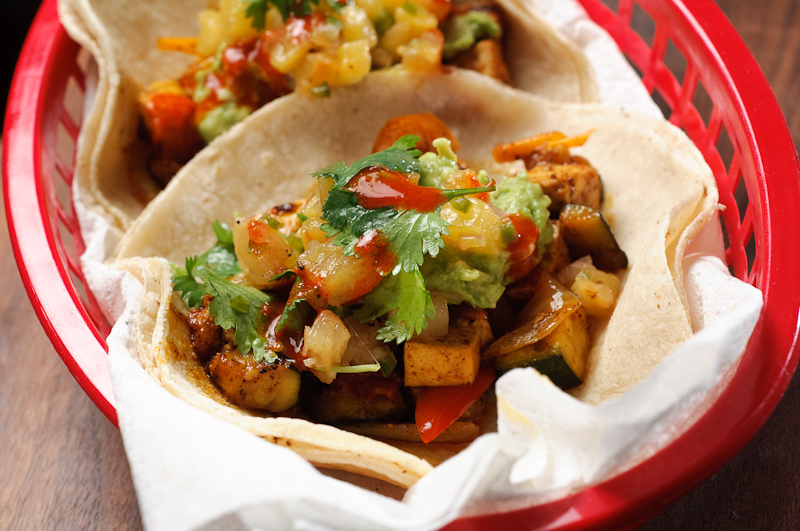 What you will need:
1.5 oz of achiote "brick" paste
1/2 cup of canola oil
1 tsp of ground cumin
2 tsp of hot sauce
1 tsp of salt
10 oz of extra firm tofu cut into 1/3'' slabs and patted dry
1 medium zucchini, cut into 1/3'' slices
1 medium onion, thinly sliced
2 red and 1 yellow bell pepper, sliced
corn tortillas
In a small bowl mix up the achiote with a fork and mash into the oil, a little at a time, until it dissolves. Mix in the cumin, hot sauce and salt.
Heat up a grill or a pan to medium. Brush tofu with the achiote oil on one side and grill until well marked. Brush the other side, flip and grill. Repeat with the zucchini. Allow both to cool, and cut into small cubes.
Heat up a frying pan and add two tbs of the achiote oil. Saute the the onion, garlic and bell peppers until soft.
Add the tofu and zucchini to the pepper mixture. Taste and adjust seasoning as needed.
Wrap the tortillas in a damp dish towel and microwave until soft and warm.
Scoop mixture into tortillas and serve with guac and pineapple salsa, and enjoy!
Guacamole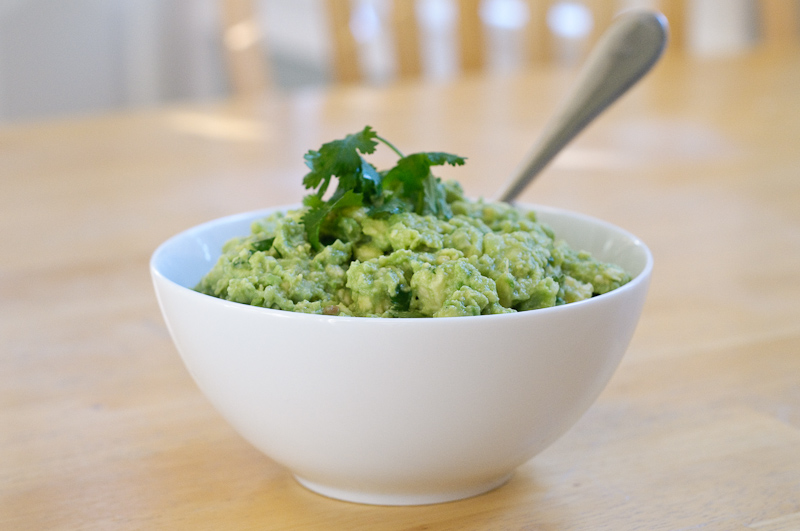 What you will need:
4 ripe avocados
1 clove of garlic, minced or pressed
1 small handful of cilantro leaves, lightly chopped
1/4 cup of finely diced white onion
Juice of one lime
Salt
Extract the avocado flesh into a medium bowl.
Add all other ingredients, adding 1 tsp of salt.
Mash and mix lightly.
Taste and add more salt and lime juice if necessary.
Grilled Pineapple Salsa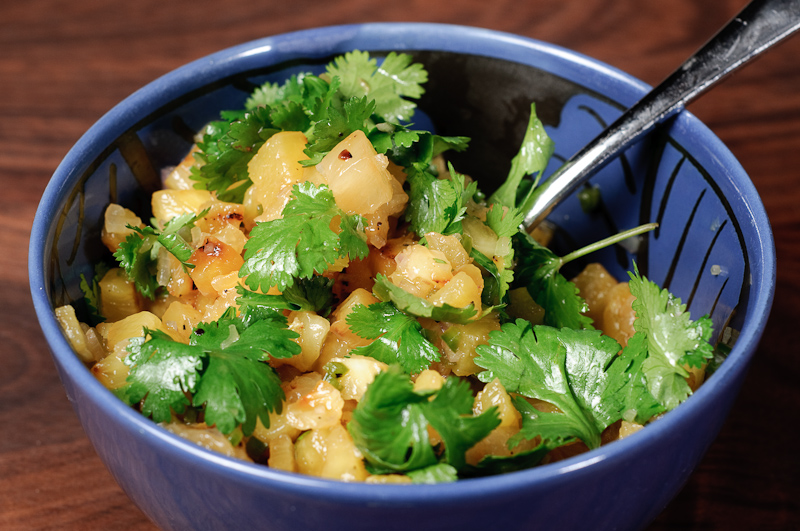 What you will need:
1/2 of a fresh pineapple, cut into 3/8'' thick slices
Canola oil for grilling
Juice of one lime
2 tbs of mince shallot
1/4 to 1 jalapeno, seeded and minced
handful of cilantro leaves
salt to taste
Brush one side of each pineapple slice with canola oil and sprinkle on a little salt. Grill over medium heat, or until grill marks are visible. Flip and grill the other side as well.
Remove pineapple from the grill and let cool, then dice into small cubes.
combine with all of the other ingredients, taste and add lime juice and salt as needed.
Tweet